The National Medical Products Administration (NMPA) ( Chinese name translation in English "State Drug Administration" or China Food and Drug Administration CFDA)  and the Ethical Committee must approve a clinical trial application prior to the sponsor initiating a clinical trial.
First EC approves the application and NMPA's approval depends on it.  China Follows the centralized process for ethical review of the clinical trial application.
The ethical review process has three layers:  national EC, provincial ECs, and institutional level ECs.
China's National Health Commission (NHC) is responsible for managing ECs nationwide by establishing the National Committee of Medical Ethics Experts which develop policies for ethical review.
Please see the below tables for a comprehensive view of the drug approval process.
The drugs are characterized into 5 Categorize as per New regulation by CFDA on Mar-2016.
Credit: https://www.sfdachina.com/info/202-1.htm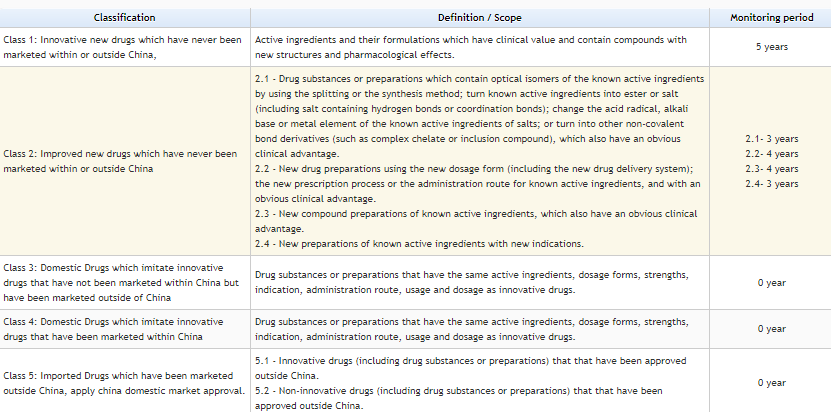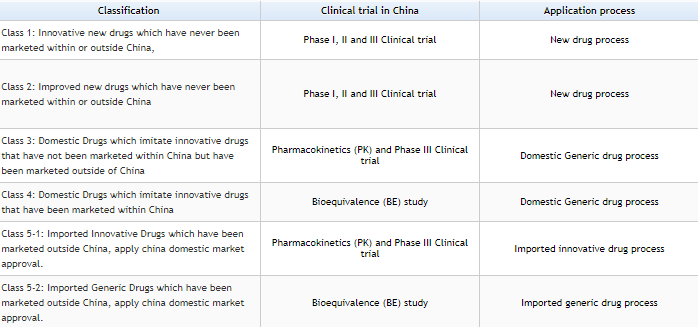 https://www.sfdachina.com/info/202-1.htm
The drug approval process in other countries:
Drug Approval process-FDA
Drug Approval process-FDA
Big Change in FDA process for Biologics:
The Drug approval process in EU:
Drug Approval Process in India
Orphan Drug Designation in US, EU and Japan
Approval pathways of Fixed dose combination (FDC) in India